Our systems are suitable for users that need to distill and recover solvents polluted by substances such as inks, oils, fats, resins or pigments.
Here a brief presentation of our best-selling products.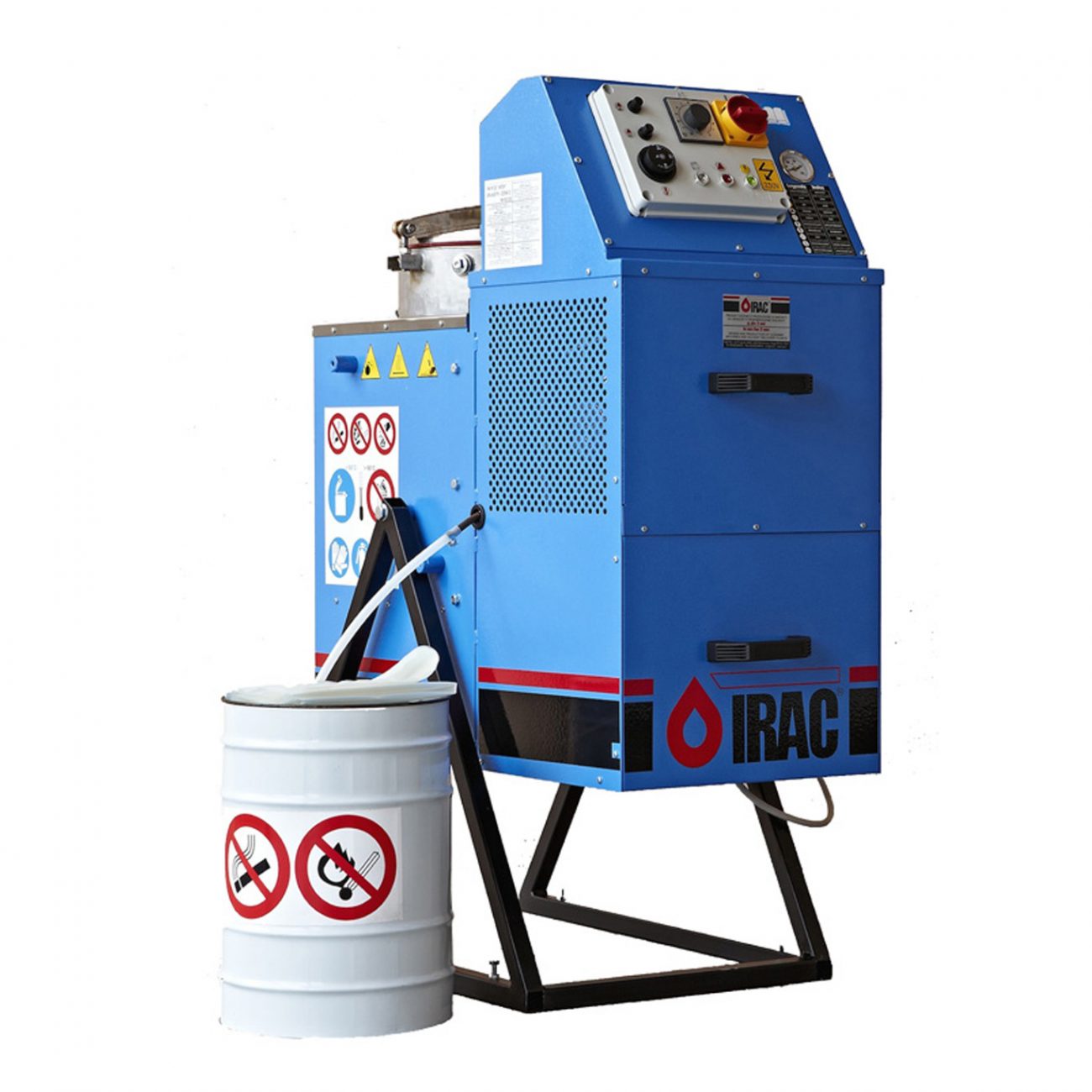 ALPHA Solvent distillers
The ALPHA solvent recovery system has a stainless-steel tank and a large boiler to achieve a good evaporation rate that allow a fast and safe distillation cycle.

With the use of heat and solvent resistant bags IRSAC, the operator will not be in direct contact with solvents and / or distillation residues, as the bag resists both high temperatures and the chemical action of solvents. Using our bags ensures that the bottom of the tank will no longer be dirty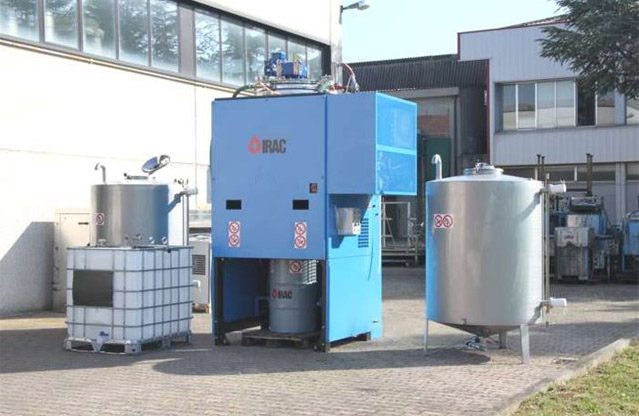 Mav – automatic solvent recovery plant
The Mav models are automatic solvent distillation systems, both in loading and in unloading, which, excluding the intervention of the operator, guarantee greater safety inherent in the handling of toxic and flammable products. MAV systems are available in various configurations, designed and built to meet the complex needs of the industrial sector.
Request more information: