TEMAC is always looking for innovation: look at the tabs of our latest slitters and discover all the details that make the difference compared to other machines on the market.
TEMAC never compromise on quality.
This means using the best components on the market, standardizing all the machines that guarantee a high level of reliability and performance.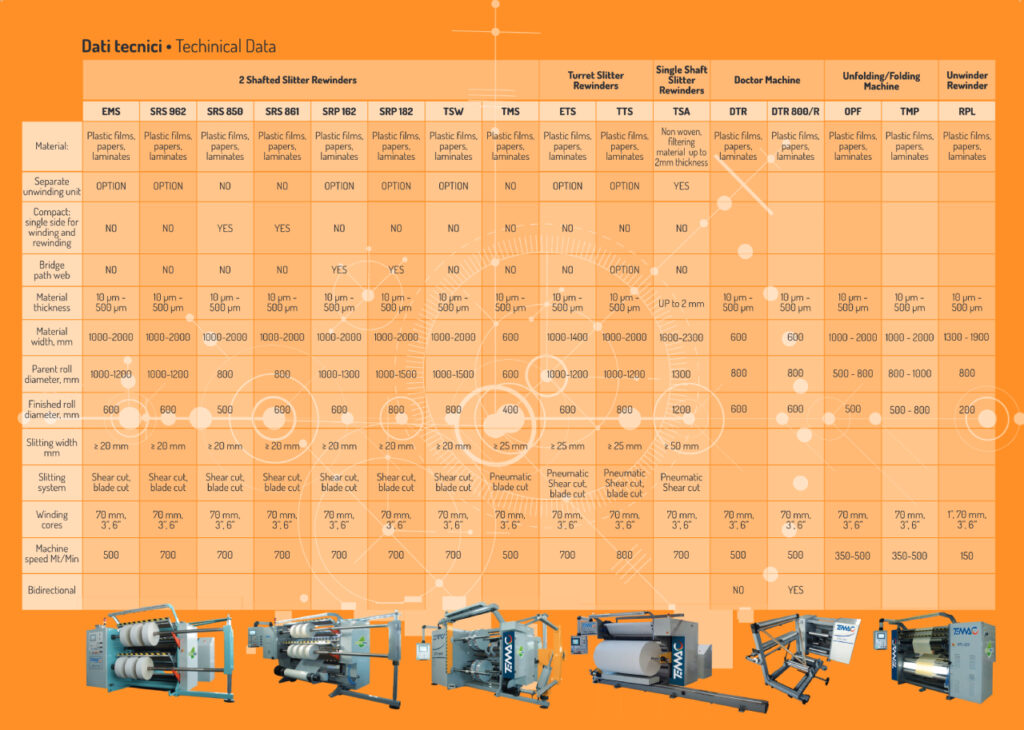 New Line smartech
TEMAC introduced in 2021 in the "Smartech" machine series a new HMI interface based on one of the most powerful SCADA on the market. "Smartech" was born from a careful analysis of the requests of machine operators and production managers. It includes all the functions and working parameters of the machine with very modern and highly contrasting graphics, simple and intuitive with contextual help on all touch keys.
Ecosystemac
Temac, sensitive to the themes of ecology, respects the environment with machines and cutters with low energy consumption.